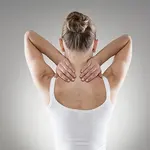 Chiropractor Activator Adjusting Technique
In order to provide a very particular and individualized adjusting expertise, the Chiropractor Activator adjusting technique involves using a hand-held adjusting device. The chiropractor will manually identify places of need and then gently tap these areas using the Chiropractor Activator adjusting device. The Doctors at Back to Health Chiropractic will tap and then feel to identify the response and to confirm if alignment has been achieved. During a visit, this tapping happens many different times in all identified areas and there are independent settings for the device that allows multiple body areas to adapt without too much or too little pressure.
We have discovered that this is an effective treatment method for our aging clients that struggle with decreased range of movement or arthrosis. Without the occasional back pain associated with traditional adjustment techniques, the Chiropractor Activator is gentler and a more passive method. For the individual who does not want physical force on their back or prefers to not have their neck repositioned manually, it is also an advantage. This technique requires extensive training and education and all of the Doctors at Back to Health Chiropractic are well versed in either this method or conventional ones and will use whatever their patients prefer.
Trigger Point Therapy
"Trigger points" happen when tendons or muscles are strained or injured and they result in areas of additional sensitivity. There will often be a response somewhere else in the body when stress is put on these locations and this called referred pain. In order to help the muscle and referred pain areas accelerate the healing process, Back to Health Chiropractic uses different pressure methods as part of a comprehensive treatment plan.
Diversified Technique
The Diversified Technique is taught at many of the world's chiropractic colleges and was introduced by Dr. D.D. Palmer. To increase flexibility and alignment of the spine, this method involves delicate and quick thrusts to the affected areas and is what most people associate with when asked what chiropractors do.
Here is Wikipedia's definition:
"Diversified is the most common spine manipulation technique used by chiropractors, with approximately 96% of chiropractors using it for approximately 70% of their patients.[13][14] Diversified is also the technique most preferred for use during future practice by chiropractic students.[15] Diversified is the only spine manipulation technique taught in Canadian chiropractic programs.[16] Like many chiropractic and osteopathic manipulative techniques, Diversified is characterized by a high-velocity, low-amplitude thrust.[11] It is considered the most generic chiropractic manipulative technique and is differentiated from other techniques in that its objective is to restore proper movement and alignment of spine and joint dysfunction."
Similar to all of the other techniques we leverage, Back to Health Doctors use hands-on methods to identify areas of need in addition to X-rays when needed.
Thompson Technique
The Thomson Technique is based on Dr. Clay Thompson's work, who implemented his engineering background to the method of adjusting the spines of patients. This foundation of this methodology is the use of an adjustable table that drops in various directions while gentle pressure is applied to the affected areas of the body, particularly spinal areas. Furthermore, the Thompson Technique utilizes "toggle recoil", which leverages the rebound effects of sudden movements, as well as the assessment of a patient's leg length, and much more.
Wikipedia's description:
• "Thompson Terminal Point Technique (Thompson Drop-Table Technique) – uses a precision adjusting table with a weighing mechanism which adds only enough tension to hold the patient in the "up" position before the thrust is given."
Flexion/Distraction Technique
The method is the most common step in the treatment of disc injuries involving back pain that includes associated leg pain. Flexion-distraction includes the use of a specialized table that extends the spine gently and enables the chiropractor to determine the location of troublesome discs while simultaneously stretching specific spinal areas in a moving rhythm.
Wikipedia's description:
"Flexion-Distraction – a decompression focused procedure which utilizes specialized adjusting tables with movable parts; these tables stretch and decompress the facets and ligaments of the spine in a gentle rocking motion."
Webster Technique
The Webster technique is a chiropractic therapy that works to balance the pelvis and sacrum while also reducing stress to the utero-sacral and round ligaments. When pelvic and sacral imbalances are corrected the common aches and pains of pregnancy are resolved and the baby is typically able to choose an optimal position for birth. Evidence has shown that women under prenatal chiropractic care report easier births, shorter labor times and lower rates of interventions.